---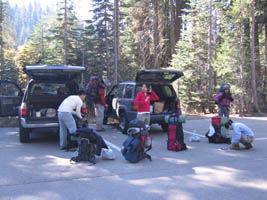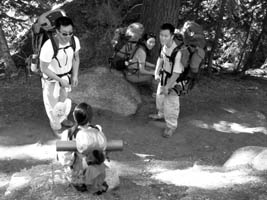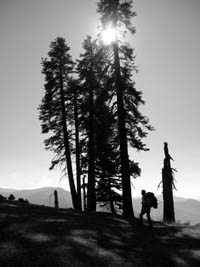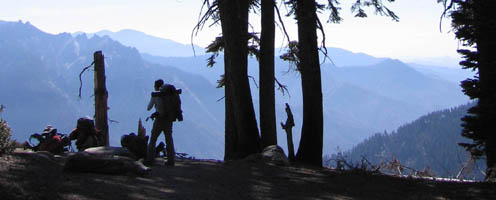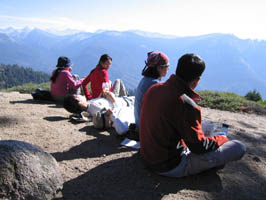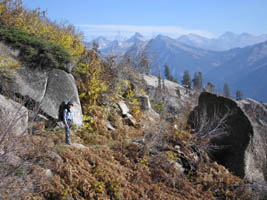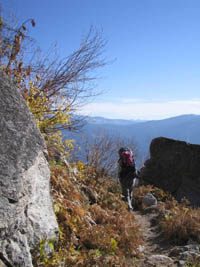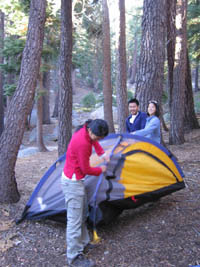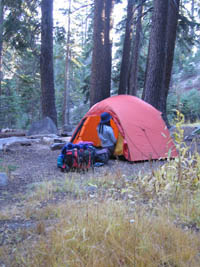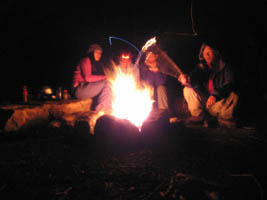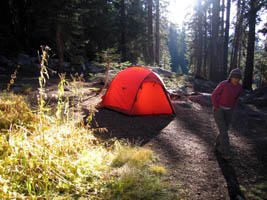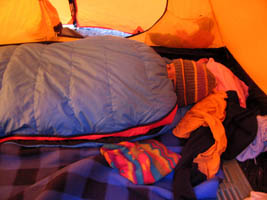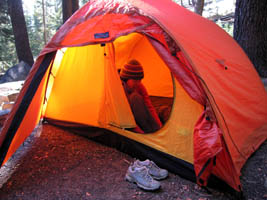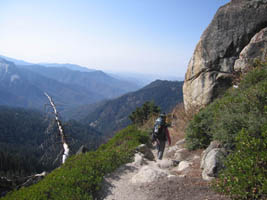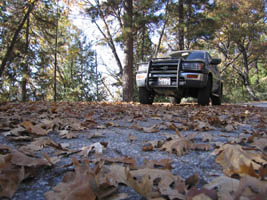 ---
It started as a leaf-seeking trip to aspen covered hillsides in the Eastern Sierras, but by noon Saturday Sean and I were still in Lone Pine. There was a film festival in town, and though it seemed that nobody else was between the ages of fifteen and fifty we stayed for a while to prowl around the Alabama Hills, an area of boulders where many films were set in the 1930s and '40s. Black-and-white photos from that era were displayed at the exact locations where they were taken, each with a few paragraphs about the film. The rocks haven't changed. Our next stop was Big Pine Creek where we walked for two hours around the lower reaches of the South Fork, taking photos of the yellow trees and admiring the fresh snow dusted over higher peaks nearby. The air was fresh and sharply cold and in the aspen thickets it smelled of fallen leaves. Back on northbound Interstate 395, we came upon a vintage auto show in Bishop where we paused to buy sandwiches before continuing northward in the afternoon sunshine to Mammoth Lakes. Even without snow, the ski town had a steady stream of visitors. Immense new condos were under construction and there was even a big yellow high-rise construction crane there towering above the pine trees. We drove on up the road to the Devil's Postpile, a basalt formation of hexagonal columns forty or fifty feet tall. The top looked like a turtle shell. We ate dinner at an excellent Italian restaurant and then turned the truck back south toward Fossil Falls. Arriving late at night, I selected a remote dry lakebed off a network of desert dirt roads on BLM land and emptied the firewood we'd scavenged from mountain roadsides onto the packed clay. I'd stowed two beers in my pack so once a roaring fire was burning, we pried of the caps, sat on the ground, and watched sparks rise up toward the big full moon. I slept in the back of my truck but Sean chose the lake bed and awoke coated in a layer of fine clay dust. Sunrise revealed a beautiful volcanic landscape and rippled hills of cinders in many colors courtesy of a pit mine and sifting operation. We were impressed by how much one particular area looked like the photos our rovers took this past year on Mars. I drove six miles along a rough dirt trail before realizing it ended at the top of a three hundred foot tall cliff overlooking the interstate far below. Once back on course, we went to Ridgecrest for lunch and then continued on to Trona where we saw tufa formations (tooth-like rock towers in the desert). Ridgecrest and Trona are in one of the more desolate parts of southern California and it took nearly an hour to get back to I395.
October 2007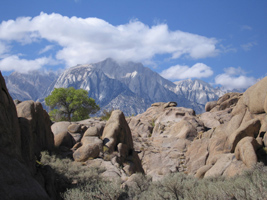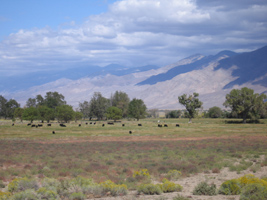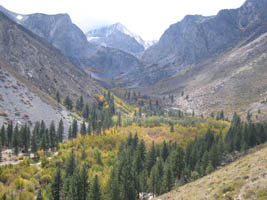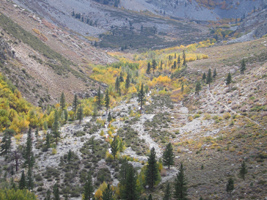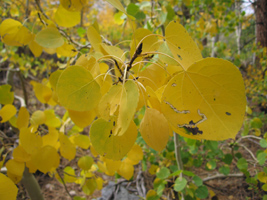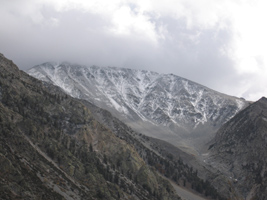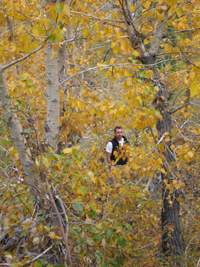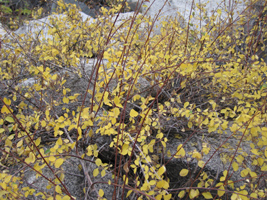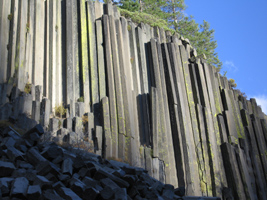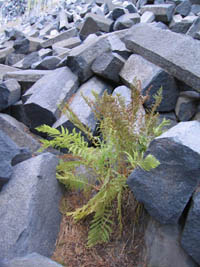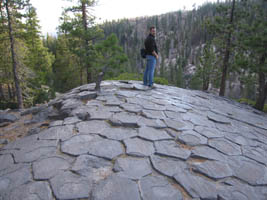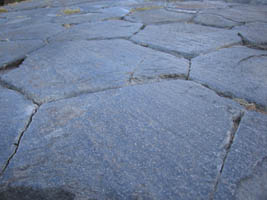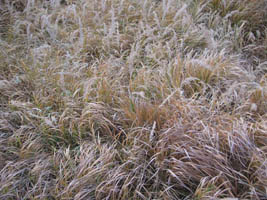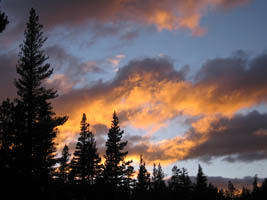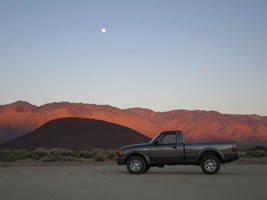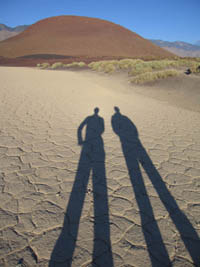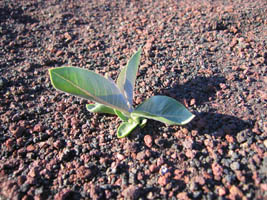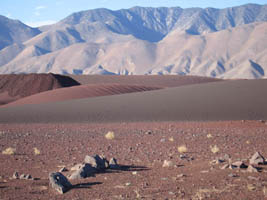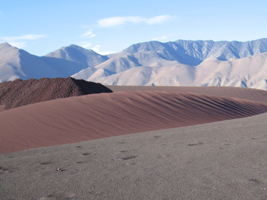 ---
Anna invited Joy and me to come along for a ride on the USS Nimitz aircraft carrier. With sixteen megawatts of nuclear-fueled power we sped silently out of San Diego harbor early Saturday morning, hardly making any wake. Instead of aircraft, the carrier was full of visitors - thousands of them. Normally there are five or six thousand crew, a staggering number of people to be fed, showered, and efficiently employed each day. We rode giant aircraft elevators up from the cavernous hangar bay and wandered unrestricted around the deck, hesitantly at first because there were no rails around the edges, just nets below. Inside the ship, we scrambled through hatches and peered into the control room, machine shops, generator rooms, cafeterias, living quarters, and countless corridors strung with cables and color-coded pipes. The aircraft arrived after we had been corralled on the starboard side behind tractors and other deck equipment strung together to make a barrier. Sixty feet from our seats, F-18 jets slid to a stop after tail-hooking a cable strung across the deck. They folded up their wingtips, pirouetted in a circle, rolled over to the catapult lanes, and were promptly hurled off the bow of the ship with engines roaring and a cloud of white steam left wafting from the track. Helicopters circled and a wide-winged propellor plane folded its wings up like a duck after touching down. The ship never stopped moving, and on the way back it gave us a show of just how fast it could go - fast enough to get a speeding citation in downtown Pasadena!
September 2007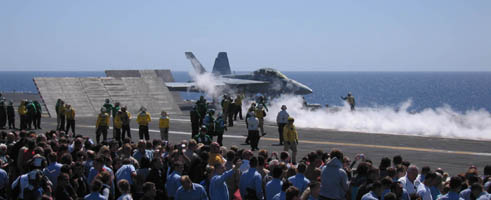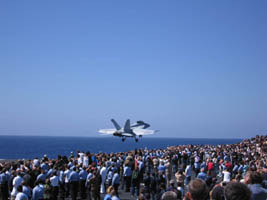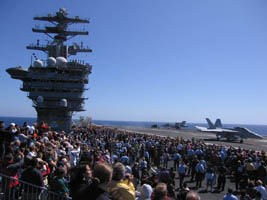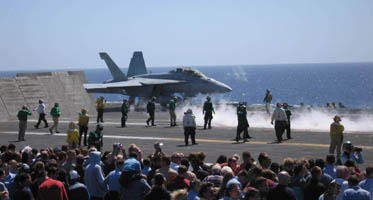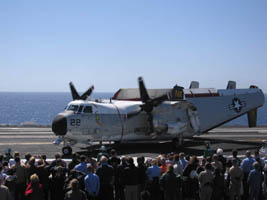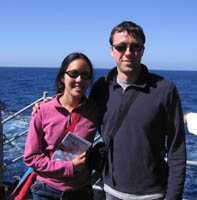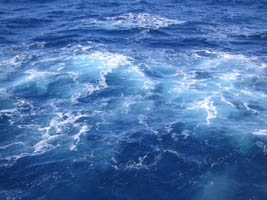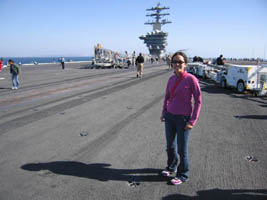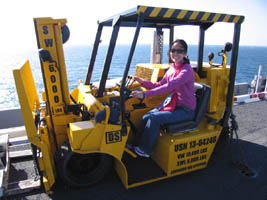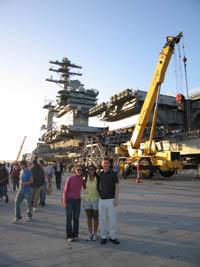 ---
Last week I wished for weather, so it arrived on cue the day I was flying to New York. As my plane staggered groundward in gusty winds over Long Island, I looked out the window at gray rain and white ocean chop and knew right away that there would be trouble getting back off the ground. Fortunately my flight to Albany wasn't canceled. It departed late after delays and waiting in a line of forty planes at the runway but brought me safely to a rendezvous with Joy. I introduced her to my parents, and my town, and 'real' sweet corn. Tuesday's travels were a balance of Saturday's: I volunteered my seat on my flight out of Albany in return for a bypass of delay-prone JFK, a shorter layover, an earlier arrival in Los Angeles, drink coupons, a food voucher for the terminal, and First Class travel between Pittsburgh and LAX. In my giant seat, I ate a freshly grilled Philly Cheesesteak sandwich with a beer and tried to act as though I wasn't flustered by the cabin service. In the seats around me businessmen and women wearing smart suits knew just what drinks they wanted and where their jackets could be hung and, most of all, they were not at all surprised that someone was checking on them so often. "Huh? oh, you're talking to me again. Beer? I had one already. what? do I want another one? you mean, will I please have another one, we have so many cold beers in the refrigerator just waiting should you want one?? no.. umm.. thanks, no snacks either, I just ate a sandwich. ...Oh, sure, thanks - I'm done with the wrapper. ...no, no water right now." Unfortunately I couldn't take many cues from the woman seated next to me: she was only there because she wouldn't fit in any other seat. Diet coke and crackers for her, beer and steak sandwich dripping mayo for me. I kept quiet about my happy stroke of luck and kept my nose in a physics book about brushless motor design or my notebook which was packed full of advanced-looking differential equations. I think my row-mate spent the whole flight trying to figure out what my story was. Scruffy unshaven polyester fleece wearing, olive drab rucksack toting rich student? Frequent flyer with an upgrade? No, I wasn't a student, I said. I worked in Pasadena. Did that make me look like a casual but brilliant young scientist traveling on the company tab, I wondered? I looked out the window at orange lightning flickering beyond the lights of Las Vegas while listening to fuzzy classical music on my complimentary headphones, turned back to my reading, and found yet another comfortable position in my big leather chair.
September 2007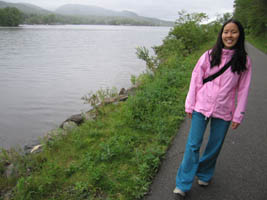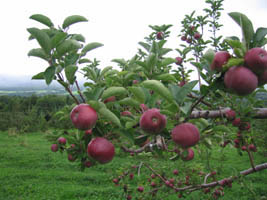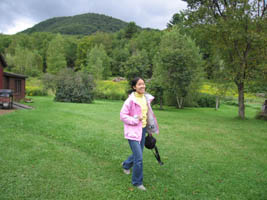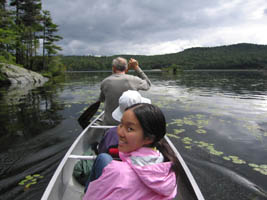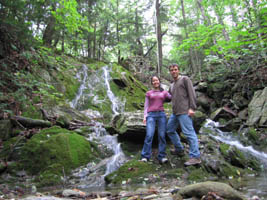 ---
Summer Sierra Nevada backpacking trips come in standard-issue packages: the sky is blue and cloudless, there are mosquitoes and marmots and squirrels, dozens of hikers wedge tents in among boulders and clamber atop the highest peaks they can find and trade war stories about their grandest achievements on the trail, and large clumsy gray jays swoop in from treetops to fearlessly attack plastic bags of dry pasta. With inclement weather a rarity, interesting people and amusing animals are all that remain to distinguish one hike from the next. A small gray mouse was busily chewing away in the bear-proof steel food storage boxes near our campsite Friday night. At the trailhead a chipmunk was fervently removing the fiberglass insulation from behind the engine of the car next to ours. Higher up, in a grassy clearing, an immensely rotund rabbit nibbled grasses and eyed us with nonchalance while in contrast a scrawny coyote sidled past us fearfully and raced over the next hilltop. Shy pikas kept themselves hidden in the rocks but their leaves and flowers were neatly laid out to dry in the morning sunshine even at thirteen thousand feet, far from water and trees (pikas make hay and store it for winter food). The sun up there was harsh and most of the snow was gone, leaving a drab landscape of rock and dust, rugged but parched and starved so much that the jagged teeth of distant ridges seemed no more menacing than the low humped hills to the east. Oh, for some weather!
August 2006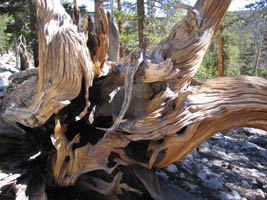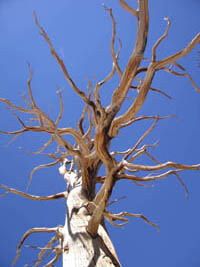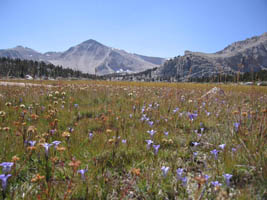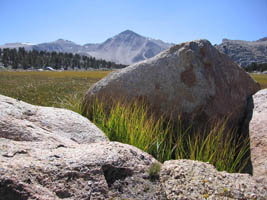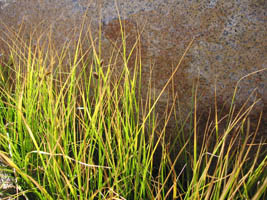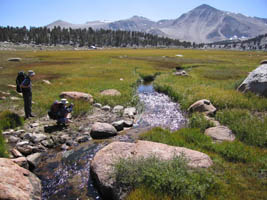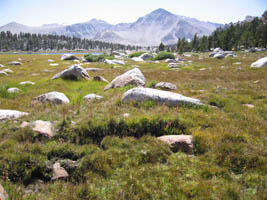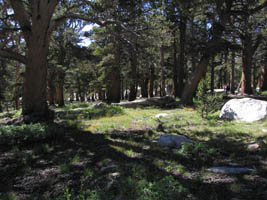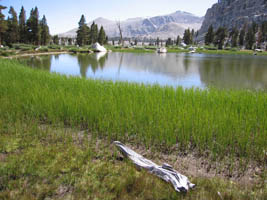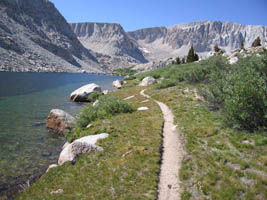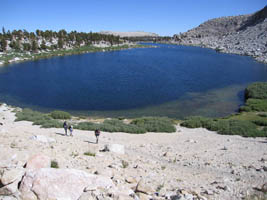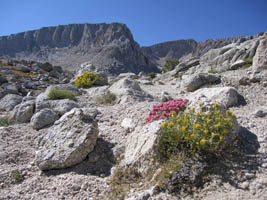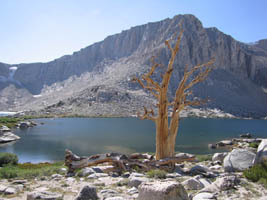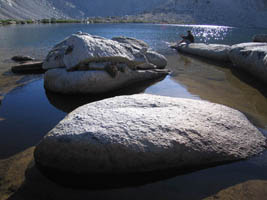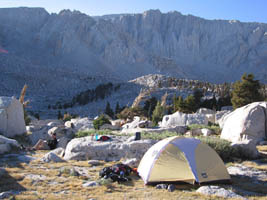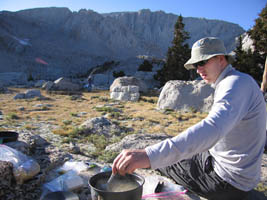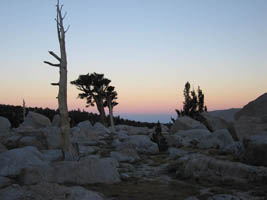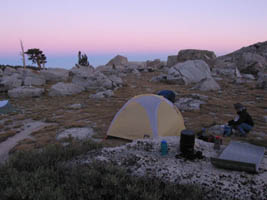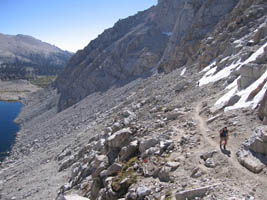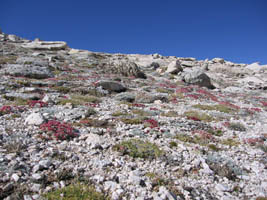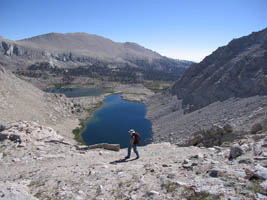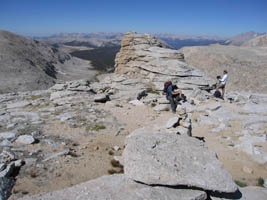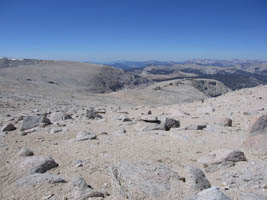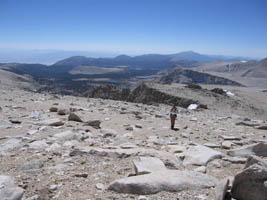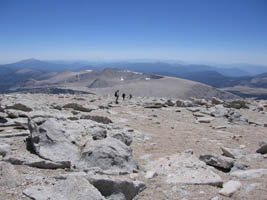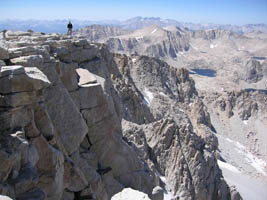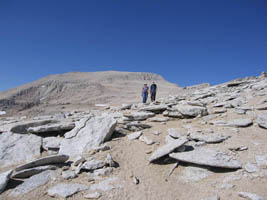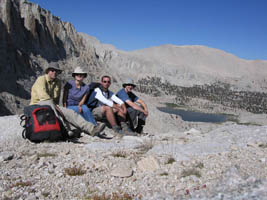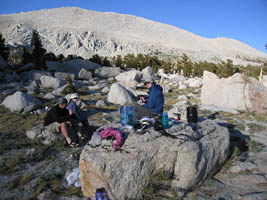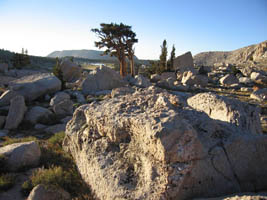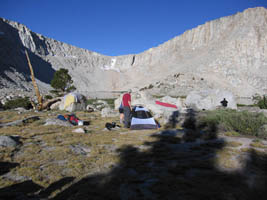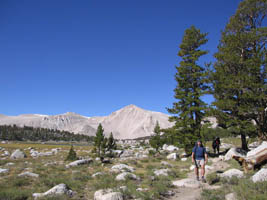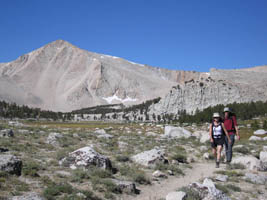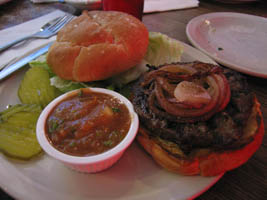 ---
Jones family gathering, upstate New York:
August 2006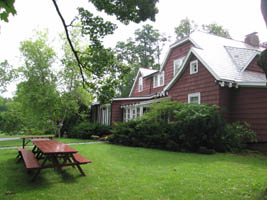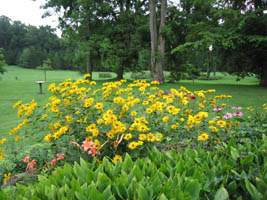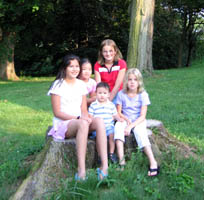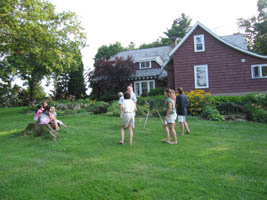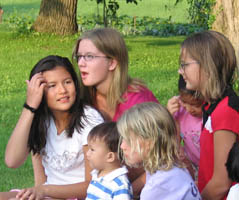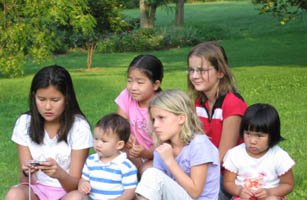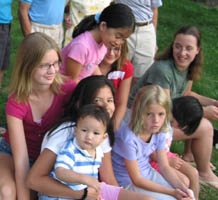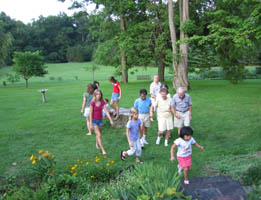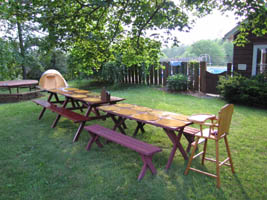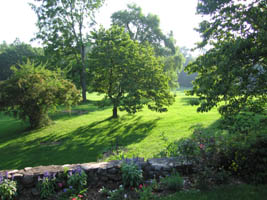 ---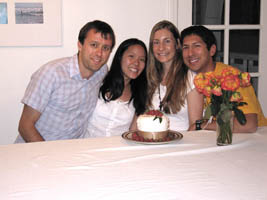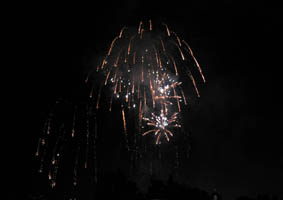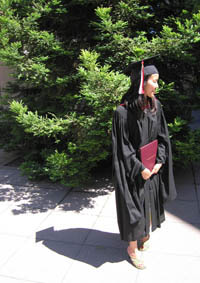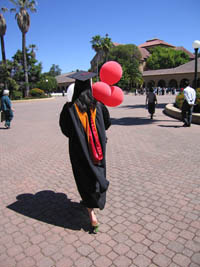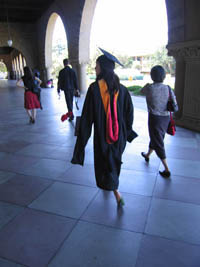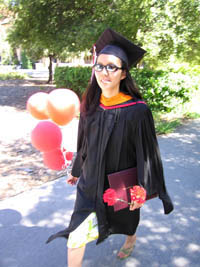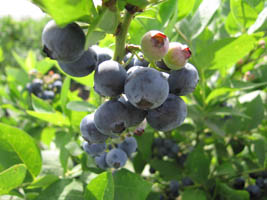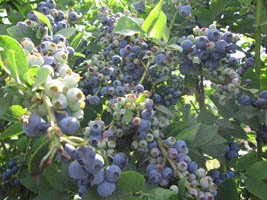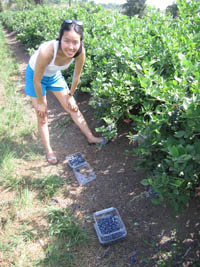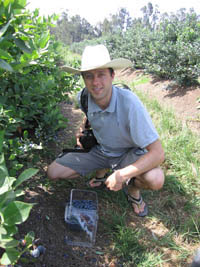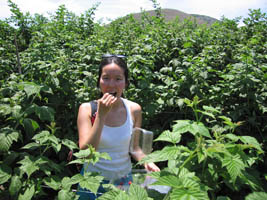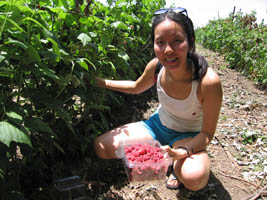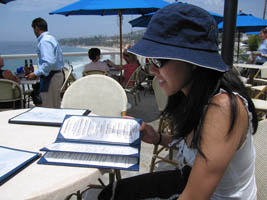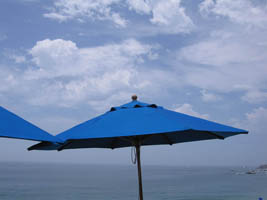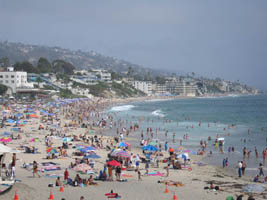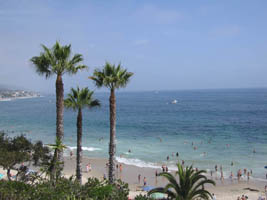 ---
Roberto and Karen are beachside in Jamaica, hopefully staying out of the sun under palm trees on white sand beside brilliant blue water. All their hard work planning every detail of their wedding came through on the big day - big weekend, actually; festivities started Thursday and went through Sunday. Even the weather was lovely; since the second day after it's been gloomy and wet but that's only fair because all the excitement is over until the happy couple returns from the Caribbean and retrieves the top of their cake from my freezer, and their candles and champagne flutes, and their gift baskets, and their boxes of things that wouldn't fit in their small apartment...
June 2006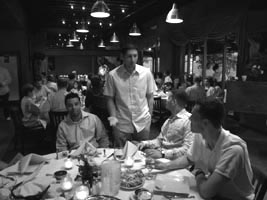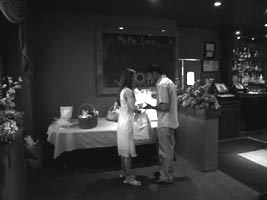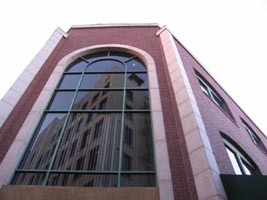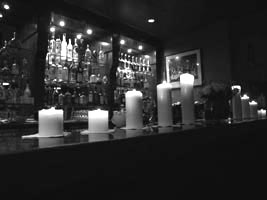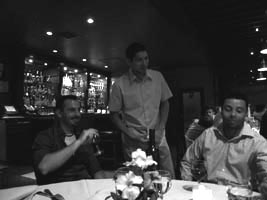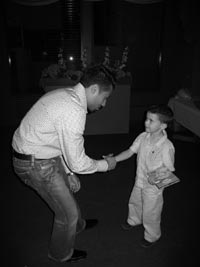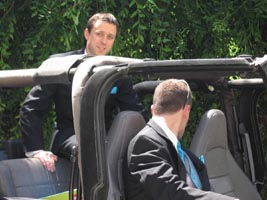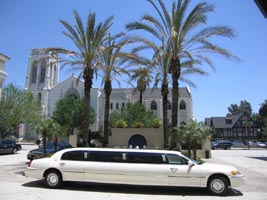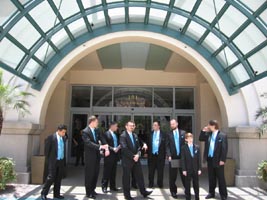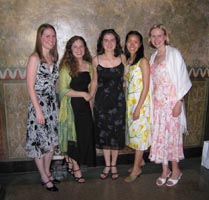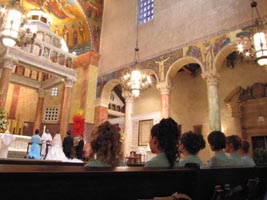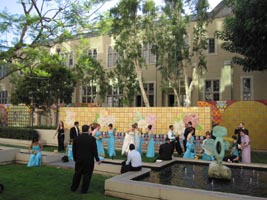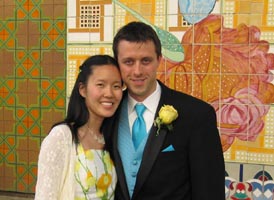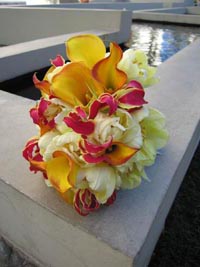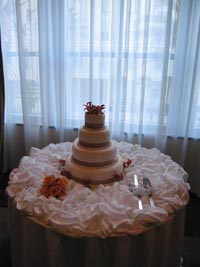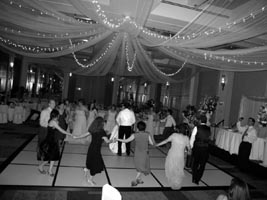 ---
to the index page